A monthly massage is not as expensive as you might think. A massage membership can net you significant savings, especially if you come in more than once per month. Our membership rates are as follows:
$79 / Month: 1 Hour-Long Visit
$59 For Each Additional Visit That Month
Month-To-Month Membership
Your Visits Roll Over
The $30 enrollment fee is waived if you sign up on your first visit.
Additional charges apply for 1.5-hour or 2-hour massages. There is a $30 Upgrade Fee for Cupping or Hot-Stone Massage sessions.
Bellingham Massage & Chiropractic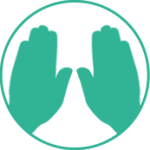 At Barkley Massage & Chiropractic in Bellingham, Washington – it's all about you. Our skilled chiropractor, along with a team of massage therapists, will help you heal, rejuvenate, and relax.
Chiropractic treatment and massage therapy go hand in hand to ensure your overall comfort and well-being.
We look forward to creating a customized plan that works best for you!
Office Sanitation & Coronavirus
Need a massage or adjustment but you're worried about the Coronavirus? We are cleaning before and after every client with alcohol based spray and wipes to ensure good health for you and our team.
Schedule An Appointment Today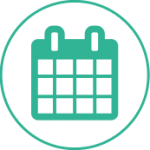 Make an appointment online or over the phone. We're located next to Starbucks in Barkley Village with ample free parking.
Our office is open 7 days a week for massage therapy and 5 days per week for chiropractic care.
Open 7 Days A Week – Evenings & Weekends!
Relax & Heal
When you need therapy to rejuvenate or relax come see a professional licensed massage therapist or chiropractor at Barkley Massage & Chiropractic in Bellingham, WA.
Massage Services
7 Private Treatment Rooms
Multiple Massage Therapists
Chiropractic Services
Over 13 Years of Experience
Spinal Adjustments
Posture Correction
Back & Neck Pain
Work Injuries
Shoulder & Arm Pain
Sciatica & Leg Pain
Scoliosis
Pinched Nerves
Slipped Discs / Herniated Discs
The massage therapists at Barkley Massage & Chiropractic offer a variety of different styles of relaxation and medical massage to match your personal preferences. Do you prefer deep tissue massage, sports injury massage, a romantic couples massage, or a gentle massage for ultimate relaxation? We have multiple options provided only by licensed and certified massage therapists.
Most people who have been to a chiropractor understand the benefits of maintaining proper body alignment. When your back, neck, shoulders, hips, or legs are in extreme pain from injury or misalignment – you want immediate relief. We offer low-cost chiropractic adjustment options so you can get the help you need. Schedule an appointment for a consultation today.