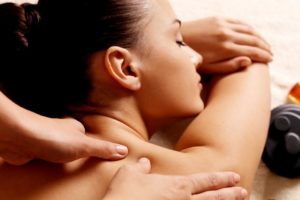 Keep your body and your mind in optimal health by signing up for monthly chiropractic or massage memberships from Barkley Massage & Chiropractic in Bellingham, WA. We offer both massage and chiropractic adjustment membership options that can save you money and help you achieve natural, drug-free pain relief, as well as a host of other health benefits.
The Key To A Well-Adjusted Lifestyle
Even if you don't currently have back or neck pain, you should consider regular chiropractic adjustments to keep your spine in tip-top shape. As a vital part of your central nervous system, your spine affects many aspects of daily life that you might not realize. An imbalanced spine can lead to problems with your muscles and blood supply, which in turn can cause pain and dysfunction down the line.
Some of the many benefits you might experience as the result of monthly or more frequent chiropractic treatments include:
Relief From Neck & Back Pain
Improved Mobility & Joint Function
Increased Muscle Tone
Lowered Risk Of Degenerative Arthritis
Stronger Immune System
Improved Organ System Functionality
Increased Energy
Less Stress
Better Sleep
Clearer Thinking
Chiropractic Memberships In Bellingham, WA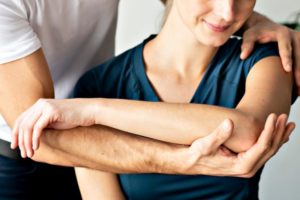 A monthly chiropractic care membership with Barkley Massage & Chiropractic provides you with the advantages of regular, reduced-cost visits to bring your spine into proper alignment and then keep it there. A membership offers significant savings over our one-off rate of $50 per visit. Membership fees for chiropractic treatment include:
$29 / Month For One Visit
$25 For Each Additional Visit That Month
Month-To-Month Membership
Your Visits Roll Over
A $30 enrollment fee is waived if you sign up on your first visit.
The Benefits Of Monthly Massage
Many people look at massage as a special treat, reserved for birthdays, holidays, and other special occasions. However, enjoying a relaxing or medical massage on a more regular basis offers a myriad of advantages that contribute to both your physical and your mental health. Regular massage from a professional massage therapist may help you achieve:
Improved Circulation
Muscle Relaxation
Relief From Lower Back Pain
Fibromyalgia Symptom Relief
Decreased Levels Of Cortisol
Stress & Anxiety Relief
Increased Endorphin Levels
Better Moods
Improved Sleep
Massage Memberships At Barkley Massage & Chiropractic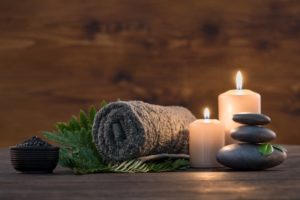 Adding a monthly massage to your budget is not as expensive as you might think. Compared to our regular rate of $99 per massage, a massage membership in Bellingham can net you savings whether you come in once a month, or more often. Our one-hour membership rates are as follows.
$69 / Month: 1 Hour-Long Visit
$59 For Each Additional Visit That Month
Month-To-Month Membership
Your Visits Roll Over
A $30 enrollment fee is waived if you sign up on your first visit. Additional charges apply for 1.5-hour or 2-hour massages. There is a $20 Upgrade Fee for Cupping or Hot-Stone Massage sessions.
Signup For A Massage Or Chiropractic Membership Today
Whether you wish to pamper yourself or a loved one with a monthly medical massage membership, a chiropractic membership, or both, Barkley Massage & Chiropractic is here to serve you. Call our Bellingham, WA office and find out how you can get started down the path to improved overall health and wellness.