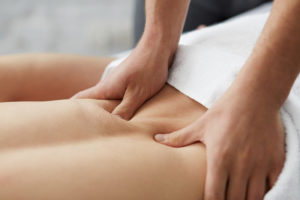 When pain is the problem, trigger point massage from Barkley Massage & Chiropractic in Bellingham may be the key to lasting relief. We invite you to learn more about how this form of massage therapy can improve or relieve some of the most painful conditions.
What Causes Trigger Points?
Trigger points are also known as "knots." These bundled muscle fibers feel painful when pressed. Often caused by tension or trauma like accidents and injuries, a trigger point in one area can affect parts of your the body in other areas (known as referral pain). It's important to seek treatment from a massage therapist that understands the connections between tissues throughout the body.
Treatment for trigger points is also called myofascial trigger point therapy or neuromuscular therapy.
Symptoms Of Knotted Muscle Troubles
If you are not regularly seeing a massage therapist or receiving chiropractic care, we invite you to visit us at Barkley Massage & Chiropractic. You may be dealing with untreated trigger point tension that is making existing issues worse.
Headaches / Migraines

TMJ Pain

Chronic Neck Pain

Lower Back Pain

Carpal Tunnel Pain

Sciatica Issues

Sports Injury Complications 

Plantar Fasciitis

Trigger Finger 

Frozen Shoulder

Tinnitus
What Is Trigger Point Massage?
Trigger point massage focuses on releasing trigger points instead of just creating pure relaxation. Unlike more luxurious techniques, pressing, massaging, and stretching out your knots can sometimes be uncomfortable, mainly while pressure is applied to these areas. 
The results are well worth it; you can expect to leave our office feeling looser and refreshed after each session.
How Massage Can Help
Why risk addiction or treat symptoms instead of the source of your pain? Our massage therapists look forward to bringing you the natural, noninvasive, drug-free pain relief that lasts. Encourage whole body health with trigger point massage. 
Trigger Point Massage Benefits 
Reduce Acute & Chronic Pain

Relieve Tension

Increase Range Of Motion

Improve Posture & Alignment

Improve Athletic Performance
Schedule Your Massage In Bellingham Today
Stop suffering from unnecessary muscle tension. Reap the rewards of both chiropractic care and massage therapy at our Washington office. Make an appointment for trigger point massage at Barkley Massage & Chiropractic in Bellingham today. Healing and lasting relief might be just a phone call away.